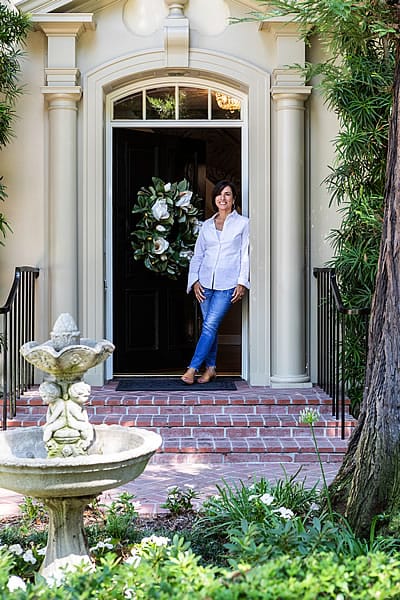 My love of Interior Design goes back to childhood. My mother had such a keen sense of style. Summers spent with my grandma at the beach, touring model homes, gave me an even greater appreciation for design.
This time with both of them sparked a love for pretty houses and Interior Design. I loved envisioning what I could do with the space between four walls.
My love of design grew as I became more involved in our community. A surprise dinner with an Interior Designer my senior year in high school inspired me to study design in college. And my work with JL Construction, a relationship I have to this day, gave me an incredible appreciation for quality homes.
Creating a home where everyone is comfortable can be overwhelming. We all have ideas and it doesn't often feel as if those ideas will ever align. Bridging that communication gap so everyone is heard is where I come in.
From spouses not seeing eye to eye, to kids needing a space to call their own and grow, together we find a place for everyone. Home should be where families gather and everyone feels valued.
Let's schedule a time chat. I would love to discover more about you. I know together we can create a home you love coming home to.
We pride ourselves on Integrity. We are confident in our abilities, and always deliver excellence. You can rest assured you will receive the very best we have to offer. Always.

We can see you living happily in your home. Living a life of joy and happiness is incredible, and we are here to help you feel at ease, comfortable and happy in the space we design.
We finish strong. Everything from the highly visible tasks to the smallest detail is handled by our team of professionals, ensuring your home is comfortably livable.

We deliver with excellence. We always deliver what we have promised, and take pride in everything we do, from our community to the work we do in your home.