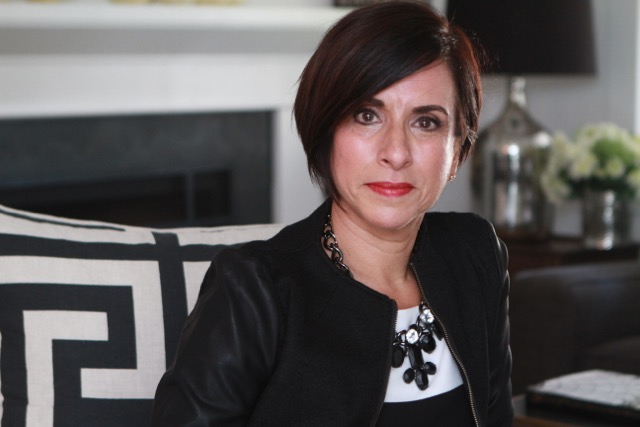 Creative to Collaborative.… Vision to Value…. Colors to Construction…. Preparation to Passion….
Four seemingly unrelated words, but phrases that serve as the cornerstones and frame the essence of Tina Clarke and Tina Clarke Interiors. 

The path of successfully completed projects and long term client relationships are testament that Tina's "blueprint" for project management and interior design works. But let's face it, this is Southern California and we are known for casual, unpretentiousness, and eclectic. As a So Cal native, Tina's innate awareness and blending of this lifestyle translates into her design sense. Her visions are an amalgam of what her clients share as their wishes, what she believes as a designer will best complement their ideas and finally what the budget will allow. The results may include traditional without the pomp, eclectic without the weird and style without the trendy.
Tina's resume strength does not lye in her in formal training, (although she studied at the Art Center of Design in Pasadena, California,), but in over two decades of field projects. Included in her background are materials sales, both wholesale and retail and over 10 years a project manager for design with JL construction and it's portfolio of discerning clients.
Blending of these years of various real life experiences provides her clients with a sounding board for options when the challenges are faced on every project. The ability to be valuable team member from the first stages of planning to the "plumping" of the pillows is a service that is above and beyond the industry standard.
Her Clients Said:

Tina was always there to provide us a voice of reason without compromising our hopes and dreams; we had a comforting feeling that we were always given sound guidance and options."
While in and of itself that statement is telling, but the sublimated message is that Tina Clarke is a design professional that really listens to her clients. That ability and the skill to articulate and execute ideas to a final success finish is what make Tina Clarke and Tina Clarke Interiors a benchmark in design and service.
Our Services
We offer comprehensive interior design services for residential and commercial spaces. Every design project is different, and we respect our clients' needs, budgets, and schedules. This includes a thorough range of renovation to an individual room redesign, we will guide you through the process from start to finish.
We place as much emphasis on building the relationship between designer and client as on material specification and decor selection. We begin by listening and learning about your tastes, lifestyle, and needs in order to develop a complete plan, from floor planning and design development through to final staging, to create a cohesive, well-balanced space that is both beautiful and functional.